Repairs are carried out to valve guitar amplifiers, including bias adjustment after changing output valves.
Repairs are also carried out to acoustic and electric guitars, including set-ups and custom pickup installation. Please note that I do not re-finish guitars due to lack of suitable spray facilities.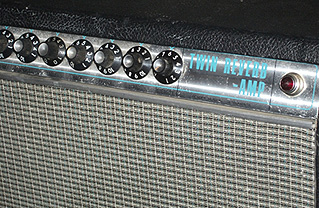 A vintage Fender Twin Reverb in for repair.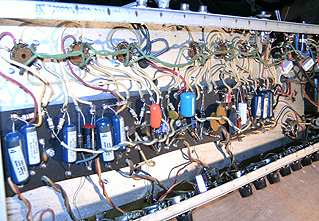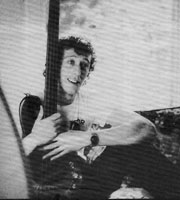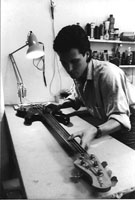 Clients in the past have included world renowned
session player Pino Palladino (Paul Young, David Gilmour,
Tears for Fears, Don Henley. Melissa Etheridge,
Elton John, Eric Clapton, The Who),, David Rhodes
(guitarist with Peter Gabriel), and New Order.