Hammond Organs, Leslie Speakers, Wurlitzer & Fender Rhodes electric pianos
"I think the organ is amazing! It is totally different - rather than sounding a little tired and a bit ill it is loud and bright. In fact it is so loud I didn't dare to turn it up all the way! So I am 100 percent happy! I think you have transformed it." Customer feedback.
The classic keyboards of the '60s and 70's never seem to lose their appeal or fade away.... but they do need a lot of TLC!! At 30-40 years old (and even 70+ years in the case of the earliest Hammonds!), they now more often than not need considerable restoration to bring them back to their full playing potential.
Hammond organ and Leslie speaker care, repair and maintenance. I specialise in the older tonewheel Hammonds and can make visits by appointment across Somerset, Devon, and Cornwall and the wider South West of England.
Wurlitzer and Fender Rhodes electric pianos also fully restored and set up.
Some parts for the Hammonds, Leslies, Rhodes and Wurlitzer are held in stock whilst others can be obtained on special order. Most of these are available on Ebay, although Trekii products are only available to special order. Contact us with your requirements.
NEW!: For lovers of old Hammond organs, I have put together a history of Early Hammond organs in the UK 1935-55. You can also register your pre-war Hammond organ or tone cabinet on the Early Hammond UK Register.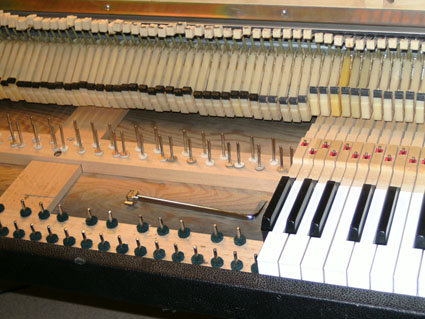 Work in progress on a Rhodes Mk1.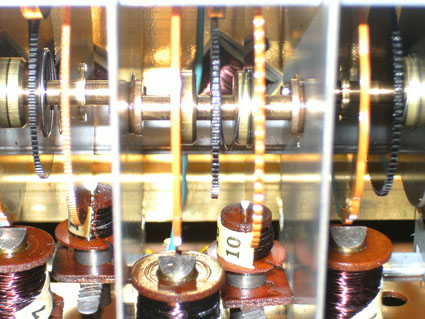 Part of a Hammond Tonewheel generator (viewed from underneath)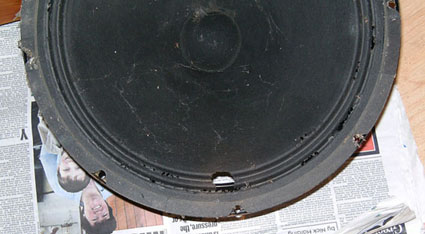 Sometimes simple maintenance jobs become more complicated... A Leslie speaker, routinely removed to renew the lower rotor bearings, was found to have considerable mouse damage!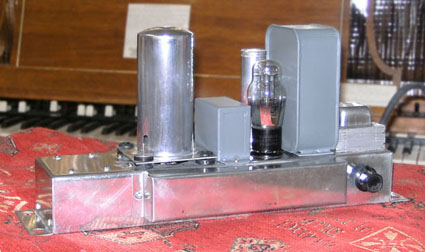 Restored pre-amp for a Hammond Model AB c.1937